Trusted Editor
Trusted Editor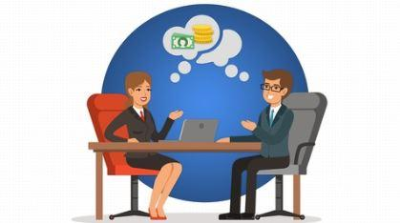 Salary Negotiation - Master Your Salary Negotiation Skills
MP4 | Video: AVC 1280x720 | Audio: AAC 44KHz 2ch | Duration: 1 Hours | Lec: 12 | 335 MB
Genre: eLearning | Language: English
Learn Salary Negotiation Strategies and Master the Art of Negotiating Your Salary to Maximize Your Compensation
For new employees, salary negotiation can be intimidating but it's one of the most important things you can do for your career.
Learn Salary Negotiation Strategies and Master the Art of Negotiating Your Salary to Maximize Your Compensation
Should you be making more compensation at your job? Effectively negotiating your salary can get you the compensation you deserve!
For new employees, salary negotiation can be intimidating but it's one of the most important things you can do for your career.
Successfully negotiating a salary offer up by just $5,000 could lead to hundreds of thousands of dollars in increased compensation over a 40-year career (assuming annual 5% raises). However, not everyone negotiates their salary when offered a job, and some don't have the skills to do it effectively.
Refine your negotiating skills with this course.
You will learn the best techniques to help you manage the most difficult salary negotiations. Most people take their employer's initial offer or engage in a minimal negotiation. However, to be effective, you need to start thinking about this well before the interview process. By taking the time to prepare, you're going to set yourself up to get what you deserve.
This course helps students to:
Understand key negotiation principles and strategies
Know how to prepare and plan for a negotiation
Build confidence in your ability to negotiate
Understand integrative and distributive negotiations
Know if/when to use a hard bargaining approach
In this course, you will discover effective ways to set up a foundation for negotiating your salary, discuss your strengths, and find an agreement. Whether you're looking to make more money at your current job or move on to a different position, this course will help you succeed in negotiating the maximum possible compensation!
You are going to leave this course with a plan to get more compensation from your employer. Everything is included in the course, you will have what you need to succeed at negotiate your salary and maximizing your compensation!
This course is crucial for professionals interviewing for a new job, employees seeking a raise, new college graduates - anyone who is new to negotiating and ready to learn more about how they can earn what they deserve.
Finally, I want to make sure you love the course. If it doesn't meet your expectations for any reason, you can request a refund in the first 30 days after your purchase. Also, remember that this course comes with lifetime access.
Thanks for your interest in this course. I hope you're excited to get started!
DOWNLOADuploadgignitroflarerapidgatorturbobit